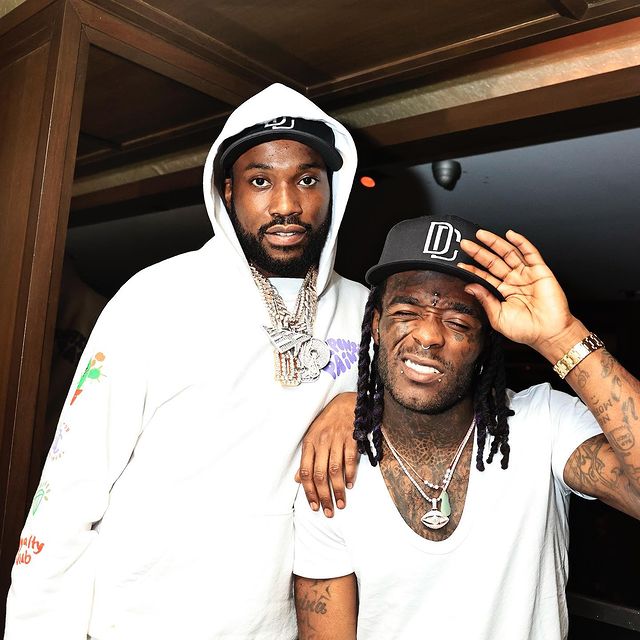 Meek Mill's original song 'Blue Notes', sampled Snowy White & The White Flames' 1983 record 'Midnight Blues', appeared on the 2016 project 'DC4'. Meek Mill, now, reunites with fellow Philadelphia Lil Uzi Vert in the music video 'Blue Notes 2', calling it a "North Philly Blitz" on Meek's Instagram.
"It's so many motherfuckin' hundreds, you gotta make a part two" stated Meek in the intro, as the song and cinematic video begins. The Philly duo begins riding four-wheelers under helicopter lights as they trade verses. Cutting to scenes of Philadelphia streets at night and a cameo appearance from Fabolous, standing next to the Maybach.
Earlier this week (August 27), Meek Mill released his music video 'Sharing Locations' featuring Lil Durk (Smurk) and Lil Baby currently trending number two on YouTube. Now, trending at #3 on YouTube 'Blue Notes 2' gained over a million views in a day. Meek Mill now has the number 2 and number 3 trending music videos on Youtube. With all the heat Meek has dropped, all fans are salivating for the album.
Check out Meek Mill's latest music video for 'Blue Notes 2' featuring Lil Uzi Vert.
---