Happy Asian American and Pacific Islander (AAPI) Heritage Month! This year we have a list of eight famous actors fans may not have realized are Asian American. Check out a gallery of the actors inside.
Whether these famed and beloved have expressed it themselves after once covering up their true identity to fit the constructs of Hollywood or they have been boldly celebrating their culture from the mountaintop, only recently has embracing your unique cultural identity been warmly welcomed. Some of the actors listed dyed their hair blonde, wore colored contacts, changed their names to something more palatable to fit the predominantly White industry they hoped to join.
Now shows like Netflix's popular limited series "Beef" or Jordan Peele's film Nope highlight Asian actors like Amy Wong and Steven Yeun, who are not casted for their race but for their talents onscreen. The industry continues to change as more representation is demanded from Hollywood executives and creators. It's still an uphill battle, but the work of many Asian actors before Wong, Yeun and the actors celebrated on this list has transformed the way we view representation in TV and film.
AAPI Heritage Month is observed in the U.S. during the month of May, and recognizes the contributions and influence of Asian Americans and Pacific Islander Americans to the history, culture, and achievements of the country. These contributions include those achievements made in the entertainment industry.
Check out a gallery of eight talented actors who you may not have realized are Asian American:
1. Karrueche Tran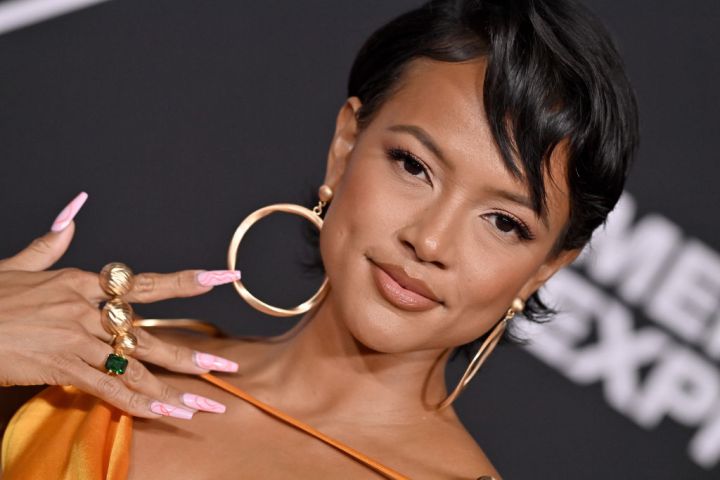 Source:Getty
Tran is the daughter of a Vietnamese mother and Black father. She was raised by her mother and Jamaican godmother, and has publicly spoken about how it was difficult growing up and trying to figure out which culture she identified with most. Now, the actress says she feels both Asian and Black.
2. Keanu Reeves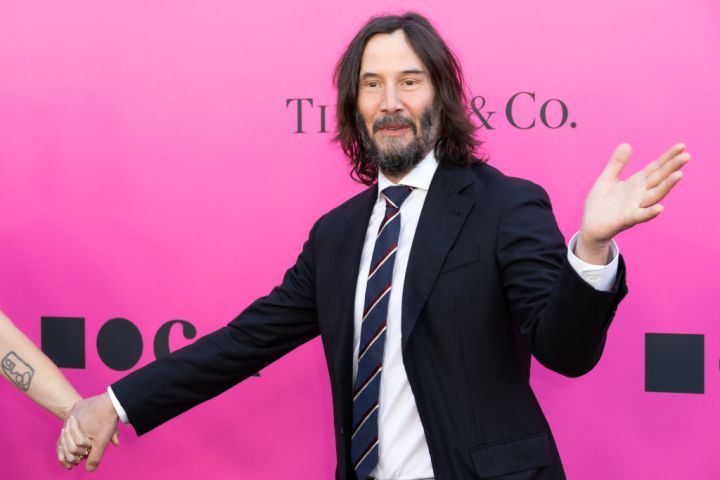 Source:Getty
Reeves has always been open about identifying as the son of a Chinese-Hawaiian father and English mother since his earliest interviews. However, after Ali Wong cast him in her 2019 Netflix rom-com, Always Be My Maybem (where she specifically cast all Asian American men as her love interests), is when the world realized he was part of the Asian and Pacific Islander communities. 
3. Jason Momoa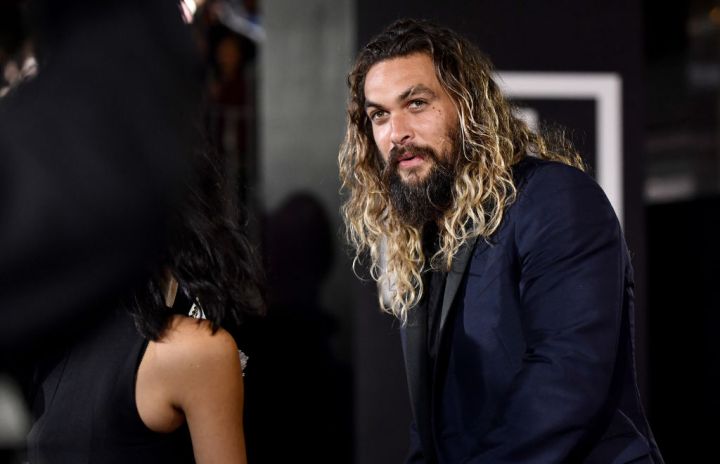 Source:Getty
Momoa is Native Hawaiian on his father's side and German, Irish and of Indigenous descent on his mother's side. When he secured the role of Arthur Curry in Justice League's Aquaman in 2017 and the following year's Aquaman, he shared his excitement about being the first mixed-race superhero. Technically, he's not the first, but Momoa is definitely the first to  celebrate his mixed heritage.
4. Shay Mitchell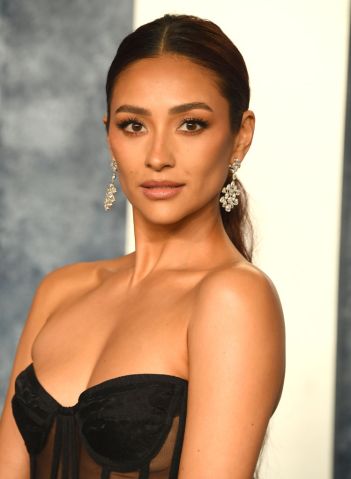 Source:Getty
In her teen years, Mitchell dyed her hair blonde and wore colored contacts to lighten her eyes. She altered her appearance because she didn't want to look like herself.  The Canadian actress is best known for her role as Emily Fields on "Pretty Little Liars." It wasn't until she left her hometown and traveled the world that Mitchell started to embrace her Filipino roots. 
5. Vanessa Hudgens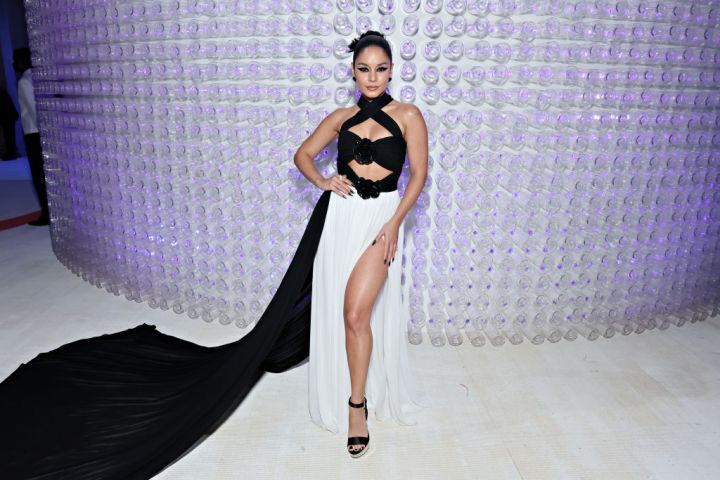 Source:Getty
Hudgens is half Filipina on her mother's side and Irish, French and of Indigenous descent on her father's side. The first time she has played a character who reflects her AAPI roots was in NBC's series "Powerless." 
6. Mark-Paul Gosselaar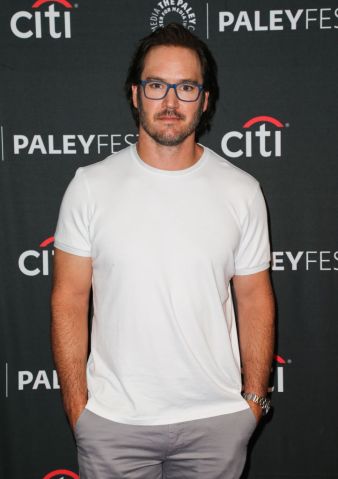 Source:Getty
This was a surprise to us all. His mom once described his "Saved By The Bell" Zack Morris' signature blonde locks as "color by Clairol." His mom is Indonesian. 
7. Chloe Bennet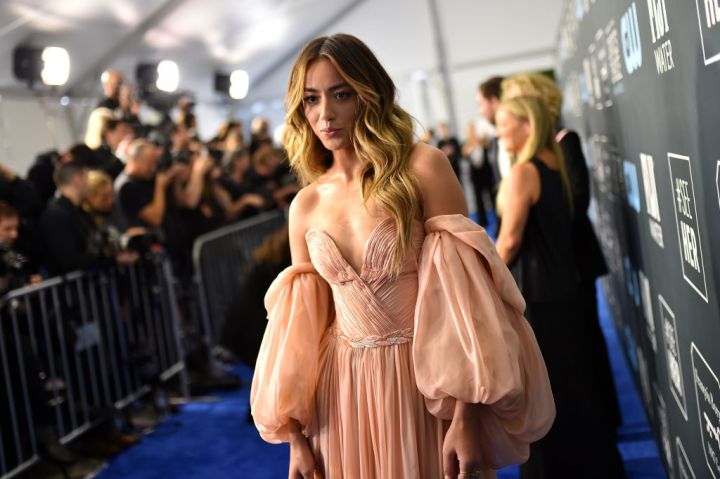 Source:Getty
Bennet is best known as Daisy Johnson on ABC's Marvel's "Agents of S.H.I.E.L.D." She was born Chloe Wang from a Chinese dad and White mom. When she decided to pursue acting, she wasn't landing much under her real last name. She was often told she wasn't White enough to be the lead and not Asian enough for other roles. It wasn't until she changed her last name and started using her dad's first name (her way of still honoring him) that she began landing roles.
8. Hannah Simone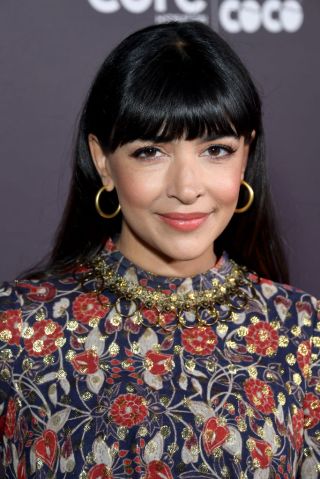 Source:Getty
Simone was born in London to an Indian father and a British mother of German, Italian and Greek Cypriot descent. She grew up in London, India and Canada. If you're a "New Girl" fan, her identity won't come as much of a surprise as her character CeCe Parekh is an Indian American.
Simone has described her dad as "the most American dad in the world" who "happens to be South Asian." Whereas her British mom "loved India so much she married an Indian man and now has Indian children. See how she made that work for her?"